How to Give Grant in Rooted Phone?
Part 1. Managing Root Permissions With the SuperSU App

SuperSU is a free but powerful root management tool for Android devices. If the permission request didn't show up, it can help you give root permission on Android. Please follow the instructions and grant permission in order to give root access.

Step 1. Download SuperSU

First of all, you need an app that manages root permissions of your apps. Download and install SuperSu on your android target device. Then reboot your device. You should see the SuperSU icon.

Step 2. Manage Root Permissions

To manage root permissions, activate the SuperSU app. Apps that have been granted or denied Superuser access are orderly listed. You can touch to change its permissions.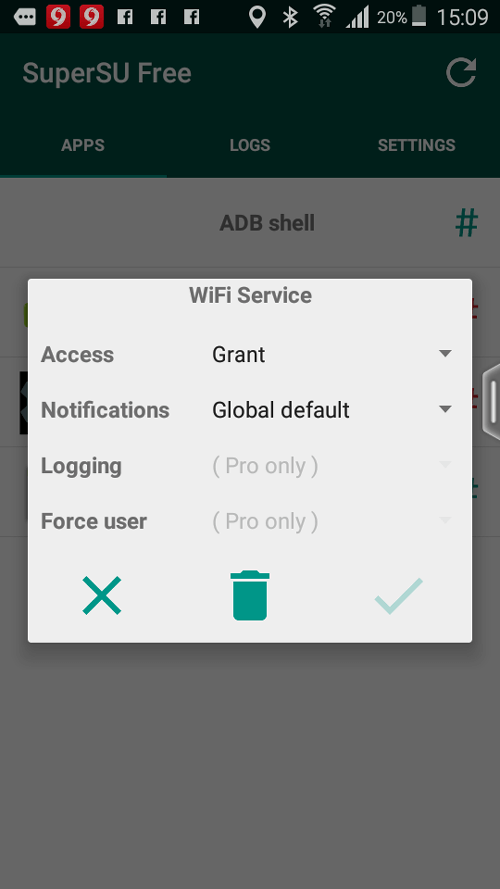 With SuperSU app on your Android, whenever an app is intended to request root permissions, it has to ask SuperSU on your phone.

Part 2. How to give grant root to device using TiSPY?

Steps:

(1) Login into TiSPY Dashboard
(2) Go to Remote Control tab.
(3) Click on Grant root access..



-Now your device rooted you may access all features and receive information properly ===> Now on monitoring phone it will popup a screen to grant root permission on our app.

-If you not get any notification, and also root features are not working, we recommend you to re-install the application. And while installation when it ask to allow root access, enable it.